'The Blend' is Changing Lives
These fragrant oils, found in the flower's sticky resin glands, act as the plant's natural immune system, protecting it from bacteria, natural predators and environmental stresses. Terpenes play a large role in CBD's medicinal and therapeutic effectiveness. Terpenes enhance a CBD's effectiveness, helping reduce inflammation, calm the central nervous system and assist in bringing the body to homeostasis.

A big buzz word in the CBD industry is 'The Entourage Effect'. This very beneficial effect happens when a cannabis/hemp product contains a combination of compounds that are naturally present in the plant. When this occurs, something magical happens; we do not end up with the sum of the parts but rather a multiplying effect. Several CBD companies claim to have The Entourage Effect, however that is not possible without having both an array of cannabinoids and terpenes. 'The Blend' contains a proprietary blend of 60 terpenes. These naturally healing terpenes work in conjunction with cannabinoids, allowing you to experience the true benefit and healing power of 'The Entourage Effect'.
Sixty (60) terpenes have carefully been selected to enhance 'The Blend' making it a truly unique product that is superior to CBD alone. 5 most prevalent Terpenes found in this Blend are:
The 'drivers' found in The Blend assist the body to absorb and utilize CBD within the endocannabinoid system. We've chosen the following 'drivers' and consider them main factors driving the bioavailabilty of CBD to maximize your experience.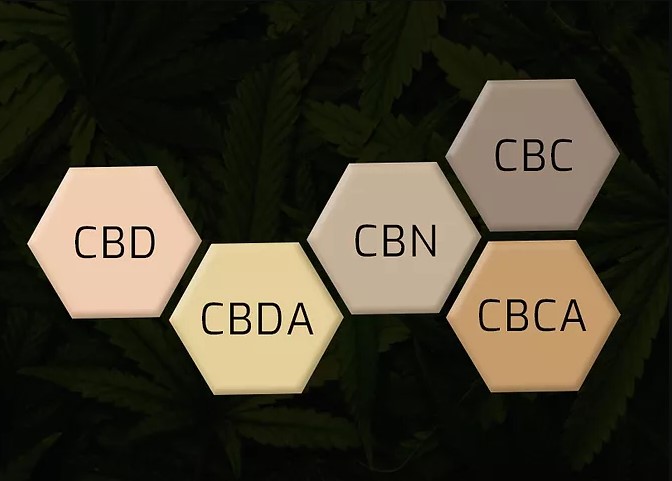 'The Blend' is a true Full spectrum CBD containing all the cannabinoids and terpenes found naturally in the plant (even trace amounts of Reign in very low concentrations) More commonly in the CBD market are Isolate products marketed as "full spectrum". An isolate is an isolated compound (CBD in this case) that is extracted from and does not include the other cannabinoids and lacks the entourage effect.
This chart highlights the different cannabinoids and their benefits and address different health concerns. Studies between a full spectrum and isolated CBD show a full spectrum was more effective and provided greater relief. Research supports the use of full spectrum extract as a superior choice over CBD isolate.
✓  Improve sleep
✓  Calm the mind (ADD ADHD)
✓  Decrease Anxiety
✓  Improve Focus
✓  Boost Your Mood
​
✓  Reduce Inflammation
✓  Eliminate Pain
✓  Improve Cardiovascular
      System
✓  Balance Blood Sugar


✓  Strengthen Bones
✓  Boost Digestion
✓  Reduce Stress
✓  mprove Tremors
✓  Strengthen Your Immune                   System
        +++
​